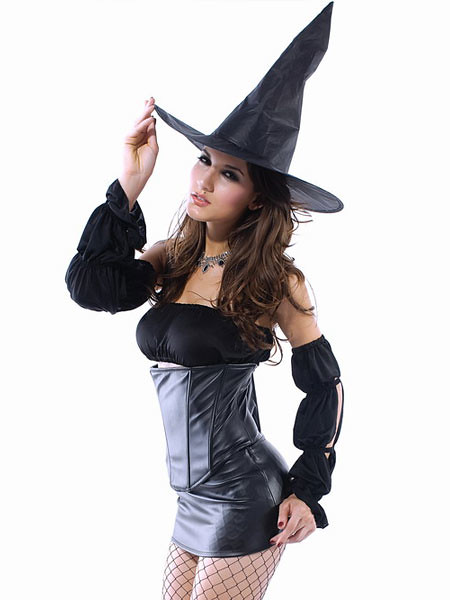 So, you're thinking about heading out the famous Fetish and Fantasy Ball in Las Vegas this year. You may have heard that this elegant and sexy party is one that should not be missed if you are in the area in the Fall. One thing you will need to prepare is a costume to wear. Here are a few ideas to help you find your creativity so you show up wearing something sure to stun all who see you.
Go Completely Goth
Gothic guys and girls hold an air of mystery. They look edgy, they are completely sexy, and they have the scary factor to consider. Since it is a Halloween event, deck yourself out in all types of black clothing, including leather, spikes, and chains. Use temporary daily contact lenses to change the shade of your eyes to give you a mysterious look. Bring along props to complete the look. For fetish reasons, a whip, feather tickler, or similar sex toy can give you the look needed to show off your inner desires.
Use Role-Playing To Your Advantage
If you like role-playing, why not dress the part that you usually do in the seclusion of your own place. Let others see what you really enjoy, and they may take on the accompanying role to complete your fantasy. For example, if you like playing "doctor", dress the part and seek out someone in a sexy nurse costume to hang with for the night.
Be The Feared One
Halloween is a time of spookiness and mystery. Many people watch scary movies and enjoy the thrill of being surprised. Take on the role of one of your favorite movie characters or make up one of your own. Lurk around corners, follow a few people around silently, and stare down a few patrons to keep in the role throughout your stay.
Couple Up And Create A Theme
Bring along someone to the Fetish and Fantasy Ball for more fun than you can dream about. Having a beautiful woman by your side will make all the difference in the world regarding the attention you grab from others at the party. Let your date know what type of theme you want to portray, and she will help you design a costume ready to impress.
Some ideas include vampires, complete with netting, amulets, and fake blood, a dominatrix and her subject complete with restraints, handcuffs, or chains, or the sexy college girl and professor. The possibilities are endless. Just let your imagination take you to your happy place and incorporate it into the look you and your partner wish to share. If you need a date, consider contacting an escort service to provide you with a beautiful woman who will enjoy this party tremendously.